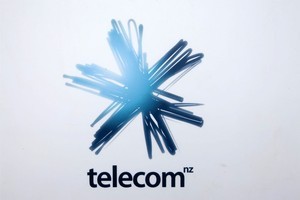 Telecom has been hit with a $12 million penalty - the highest in New Zealand history - for breaching the Commerce Act.
The High Court's Justice Rodney Hansen said in his penalty judgment released yesterday that between 2001 and 2004 Telecom took advantage of its dominant market position to deter potential or existing competitors.
The historic "data tails" case stems from the introduction of retail and wholesale pricing for data services.
In October 2009, the High Court ruled Telecom unlawfully used its market power to charge smaller competitors "disproportionately" high prices for wholesale access to its network, which prevented them from offering competitive retail data services.
Telecom is appealing against this decision and yesterday's penalty. The appeal is to be heard in September.
Hansen's penalty judgment said the High Court (in October 2009) upheld the Commerce Commission's claim some of the wholesale prices charged by Telecom for access to its network were so high that it caused a price squeeze.
The commission sought a "significant penalty" of $20 million-$25 million in light of the duration, the seriousness of the breaches and the commercial gains which resulted.
The High Court found Telecom's dominance in data transmission markets arose because in large areas of the country only Telecom had a local access network.
In order to provide data services to retail customers, rival providers had to acquire the right to connect to potential customers through Telecom's network. That connection is the data tail.
The commission's evidence showed when a retail customer required connection to two sites and the competing provider did not have access, Telecom's prices to competitors for data tails consistently exceeded a model used to determine the price charged in a hypothetical competitive market.
Yesterday's judgment said the way Telecom introduced its pricing packages in 2000, and the statements of those responsible for their introduction, were consistent with a strategy to deny rival providers access to data tails at prices that would permit them to use and develop their own networks.
Justice Hansen said: "The penalty in this case can make no allowance for an acknowledgment of wrongdoing or the advantages of a negotiated settlement and [must], perforce, give full effect to the new penalty regime and the overriding goal of deterrence."
Telecom shares closed down 1c yesterday at $2.05.