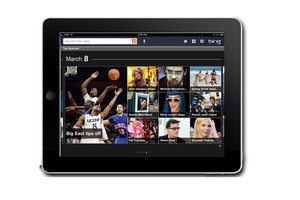 Microsoft has tailored a version of Internet search service Bing for Apple's hot-selling iPad tablet computer.
A free Bing program for iPads available yesterday at Apple's online App Store in the US was designed "from the ground up" for touch controls so tablet users can browse online offerings with finger taps or swipes, according to Microsoft.
Bing for iPad also let users search the internet with spoken queries.
It had not been released on the New Zealand iTunes store this morning.
"Not only have we focused on making the app beautiful and functional, we've also focused on making search easy," the Bing team said in a blog post.
Microsoft has been striving to gain ground on Google, which dominates the internet search market and has customised applications for iPads that feature voice queries as well as location-sensing capabilities.
Google applications for iPad include search, maps, Gmail, and video-sharing service YouTube.
- AFP