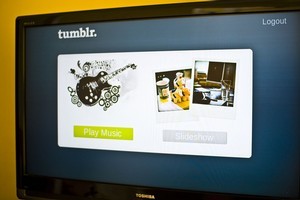 SAN FRANCISCO - Popular blogging platform Tumblr is back on its feet after a database tumble that left it out of service for nearly 24 hours.
The New York City-based startup apologised for the system crash that had it offline from late on Sunday, local time, until mid-day on Monday. Some Kiwi users were still reporting connection issues around midday today.
Tumblr said in Twitter messages that it had a "major issue in one of its database clusters."
"The recovering database cluster is online and healthy," Tumblr said in a Twitter message. "We're incrementally opening up access to blogs while monitoring performance."
Tumblr's network could have cracked under the pressure of rocketing growth.
The number of people using the mostly free service for blogging or reading the works of others has soared into the millions this year.
Tumblr lets people post pictures, comments, web links, video or other digital content to short blogs hosted at the service.
- AFP