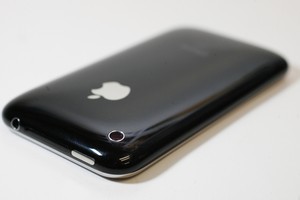 iPhone users had a rude awakening this morning - one hour earlier than they would have hoped.
Due to a software bug, the phone's alarm went off an hour earlier than users had intended, further compounding their sleep deprivation following daylight savings.
Having been woken up early, users reported resetting their alarms and going back to sleep, only for the alarm not to go off at all.
Blogger iPhonewzealand intended on being woken up this morning at 5.55am, only to be woken at 4.55am.
"At first I thought that there must be a system-wide issue causing all alarms to go off an hour early, so to test the theory at 5.42am this morning I set an alarm for 6.43am expecting it to go off an hour early. 5.43am came and went with no alarm. I then set an alarm for 5.45am and it went off at the right time!"
iPhonewzealand was not the only one "tired and grumpy" this morning. Users also vented their frustrations on the social networking site Twitter.
"I'm glad I rely on another clock. 6.20 alarm went off at 5.20," Shadowfoot posted.
"Yip, same here, but reset the alarm for an hour and it didn't go off! Now running late," said berty_boy_nz.
"I'm cursing Steve jobs right now," shotbyrobins said.