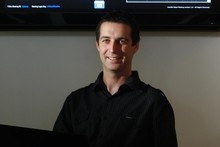 A North Shore company has received $300,000 in government funding to help take its web-based video conferencing technology to the world.
Danny Tomsett, of Takapuna-based Hitech Solutions, said the funding received from TechNZ would allow a version of the firm's FaceMe system to be developed for markets such as Australia, Britain, India and the United States.
The company was already negotiating with distributors in those countries and planned to enter overseas markets within nine months.
"Through [business incubator] The Icehouse we were also introduced to some Japanese investors, so we might be doing some work in Japan as well," Tomsett said.
Hitech Solutions launched a domestic version of FaceMe in March, which the company says is a low-cost alternative to traditional video conferencing systemscosting up to $100,000.
Traditional systems could also only link up a limited number of points, while a FaceMe set-up - which cost around $25,000 - allowed as many as 20 people in different places to take part in a single conference.
People invited to join a FaceMe conference could be located anywhere in the world if they had access to a webcam, mobile or landline phone and computer.
The domestic version works through a server-like appliance installed on a company's premises.
Tomsett said the export version of FaceMe would be entirely downloadable, cutting out the need for a server on-site.
By Christopher Adams