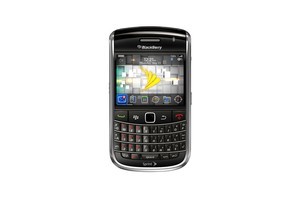 NEW DELHI - The Indian government has warned the maker of BlackBerry handsets that its operations will be closed down in India unless it addresses security concerns, a report said yesterday.
The Ministry of Home Affairs has asked the Department of Telecommunication to tell the Canadian group Research in Motion (RIM) that its encrypted email and other data services must be readable by security services.
"If they don't follow our guidelines, we will have no option but to ask them to stop their operations in India," the Press Trust of India (PTI) quoted an unidentified government official as saying.
The smartphone, which uses sophisticated encryption technology that Indian security forces are unable to intercept and decipher, is used by nearly one million customers in India, according to the news agency.
India's home ministry says RIM has addressed the security concerns of several other countries, including the United States, and there is no justification to not do the same in India, PTI reported.
There was no immediate comment available from the government or RIM.
India, which faces a strengthening home-grown Maoist insurgency and constant threats from Islamist groups, is highly sensitive about the potential risks of new technology.
The government has been restricting imports from Chinese telecom equipment manufacturers because of Indian intelligence agency fears that "spyware" could be embedded in the equipment.
RIM and the Indian government have held talks in the past about New Delhi's security concerns.
- AFP