The neglected website capitalises on the outcry over Facebook policy changes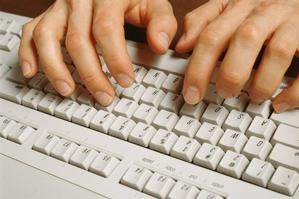 Fading social networking platform MySpace has gone on the offensive against its larger competitor, Facebook, with a timely announcement that it will simplify its privacy settings.
Facebook users have been fuming about that site's privacy policy changes, with critics saying new default settings make the information held about the network's more than 400 million users accessible to people and organisations it was never intended to reach.
The new features introduced last month include the ability for partner websites to incorporate Facebook data, a move that would further expand the social network's presence on the internet.
"While we've had these plans in the works for some time, given the recent outcry over privacy concerns in the media, we felt it was important to unveil those plans to our users now," said Mike Jones, co-president of News Corp-owned MySpace, in a blog post.
"While MySpace at its core is about discovery, self expression and sharing, we understand people might want the option of limiting the sharing of their information to a select group of friends," Jones said.
MySpace's changes revolve around making "friend-only" sharing of information the default setting unless its users decide they want to make their personal information available beyond their own network of connections.
It was Facebook's move away from default friend-only sharing that has created an outcry amongst that platform's members.
Advice to frazzled Facebookers worried about their privacy has been flowing thick and fast online.
Lloyd Borrett, New Zealand and Australia marketing manager for security company AVG, suggests one approach is for users to create a number of groups for their various types of Facebook "friends".
These could include friends in the traditional, offline sense, family members, and work colleagues or contacts.
"This will allow you to assign a number of different sharing settings with each group. Therefore, only certain people see the data that you wish to share," says Borrett.
"Our advice is to take a serious peek into your privacy settings and make sure you are happy with what you are or aren't sharing. And don't forget you need to log out of Facebook once you finish reading posts. You just don't know what information could be leaking."
I've also posted a useful link through my own Facebook account that runs a mini application to automatically check your settings for you.
Oh yes, but I've also taken Borrett's advice and locked down my account to nosey parkers, so that piece of knowledge probably won't help you.
Here's a more public link to the app in question: www.reclaimprivacy.org
GAME ONBehind the Facebook privacy protestations are some big business opportunities. With hundreds of millions of users engaging with Facebook and MySpace alone, there is major money to be made out of social networking.
The latest evidence of the sites' commercial muscle was revealed yesterday, when Facebook announced the signing of a five-year deal to keep popular games made by a company called Zynga - Farmville, Mafia Wars and Cafe World - on its site for the next five years.
Collectively, the games have more than 230 million users and even if you're not busily building your own little fantasy farming empire or assassinating virtual mobsters you probably receive annoying messages about Facebook friends who are.
As a result, Zynga is reportedly pulling in more than $300 million in annual revenue by selling advertising and virtual goods for the games to Facebook users.
I've never been tempted to take time out to start up a virtual farm, but I'm told it's a remarkably therapeutic hobby for those stuck in an office cubicle.
As some bright spark pointed out, the real business opportunity would be the ability to combine activities across a couple of Zynga's games: growing marijuana on Farmville, then hopping across to sell it on Mafia Wars.