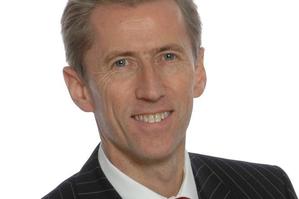 The resignation of Telecom's chief financial officer Russ Houlden is the fifth by a senior staffer at the embattled telco this year.
Telecom yesterday announced that Houlden - who still had more than a year to run on his fixed-term contract - had resigned to become the CFO of a FTSE 100 company in Britain.
Houlden's new role would allow him to return to Britain and be reunited with his family, the company said. He would remain chief financial officer until a replacement was found.
Houlden's resignation follows that of Ralph Brayham, director of home services, on May 14.
Matt Crockett, chief executive of Telecom Wholesale, resigned on April 12.
Head of mobile Paul Hamburger announced his departure on March 25, and in February - at the height of the XT crisis - chief technology officer Frank Mount handed his notice into the firm.
Telecom spokesman Mark Watts said Houlden's resignation had "absolutely nothing" to do with recent stresses in the company that saw its share price hit an all time low. Telecom's share price remained unchanged yesterday at $2.07.
"We've had our challenges for many years now given the way the environment's changed and the landscape's changed," said Watts.
"But stress is part of the wallpaper in any large telco anywhere in the world so executives expect that, and they deal with it, but [Houlden] has made this decision because he has a job to go to in [the UK] which he's chosen to accept."
Telecom chief executive Paul Reynolds said Houlden had done an outstanding job during his two year stint at Telecom.
"He worked tirelessly to develop and foster a strong financial leadership team around him," he said. "The depth and capabilities of his team has grown significantly under his leadership."
Asked if there would be a worldwide search for Houlden's replacement, Watts said the recruiting process would be thorough, but added he did not want to put dimensions on it. "We can cope with these announcements. Executives do come and go and we'll stay focused on what we're doing."
Technology commentator Peter Griffin said the most symbolic recent resignation from Telecom was that of wholesale and international business chief executive Matt Crockett.
"Matt Crockett was potentially being groomed for leadership of Telecom ... I think [his resignation is] a pretty clear sign that things aren't right [at Telecom]."
Watts said Crockett had been employed by Telecom for about 10 years - through times of "bewildering change" - before deciding to move on.
"But he's still with us. He's still in the building - so's Russ."
Griffin said the telco sector generally saw a high turnover of senior staff, but the options were looking "increasingly bleak" at Telecom.
"Unless they can pull something out of the bag on the Government fibre plan things aren't looking good," he said.