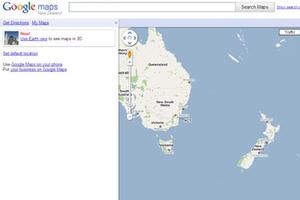 Internet search giant Google has confirmed it gathered data about personal wireless connections from homes around New Zealand.
The revelation comes after Privacy Commissioner Marie Shroff expressed concerns about the company's data and privacy protection in a letter co-signed with international counterparts.
Google last night confirmed it had gathered the wireless data through cars that travelled around the country creating virtual reconstructions of streets for its Street View project, the Dominion Post reported.
The publicly-available wireless data collected included the names and unique identifiers of residents' wireless networks. The data was used to give precise readings of locations for mobile users of Google Maps.
The revelation follows concerns over the practice from international privacy watchdogs, who said it was possible for Google to match users' mobile devices and internet behaviour to their home addresses.
Google's global privacy counsel said it did not collect information about householders and could not identify individuals from the data.
Google New Zealand spokeswoman Annie Baxter yesterday confirmed the company had collected the data but declined further comment.
Responding to Ms Shroff's letter, Ms Baxter earlier said the company took privacy very seriously.
"We try very hard to be up front about the data we collect, and how we use it, as well as to build meaningful controls into our products," she said.
"We're in regular contact with the Office of the Privacy Commissioner, and we're always willing to discuss their feedback and that of New Zealanders because we take privacy very seriously."
A spokeswoman for Ms Shroff said she was not aware the company had collected users' wireless data, adding that the office would be interested in Google's comments on the practice.
- NZPA