In New Zealand for Privacy Awareness Week, Google privacy expert Alma Whitten talks about what the company is doing to keep your data safe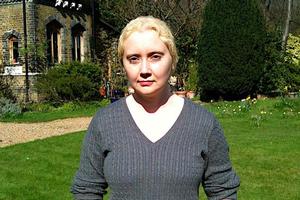 This week marks Privacy Awareness Week in New Zealand, the annual effort to put the spotlight on all things privacy-related. At Google, we're thinking about privacy every single day, across every level of our company. Why? Because privacy is both good for people who use our services and critical for our business.
Google, like any company, needs to make a profit to stay in business. But we know that the only way to stay in business is to give people what they want. They want useful products that make their lives easier - products that help them get where they're going, keep in touch with their family, or find the right recipe for dinner.
Most people are willing to provide some basic data, such as their current location, their email address, or their food preferences, in order to find the information they're looking for and get great service. But it's a reasonable expectation that with sharing that information comes real control over the data they've provided, and the information they receive.
At Google, real control means choice and transparency. For choice, we work hard to give users a range of detailed options for our different products. With transparency, users should know what information we collect when they use our products and services, why we collect it and how we use it to improve the overall experience. If we fail to provide choice and transparency, we fail to provide real control. And with no control, our users will simply leave. After all, there's nothing to stop people switching to another search engine.
This is why we recently launched the Google Dashboard, which shows information connected to a Google Account for products like Gmail, Picasa and Web Search. It also provides links for people to control their own privacy settings, empowering them to decide what to share, what to keep private, and what to delete.
Google's Data Liberation Front is a group of engineers dedicated to ensuring people rightfully have control over the information they store with us, empowering them to move or even export information offline altogether. Yes, it means users can take information they previously stored with us and then put it in a competing service, but that's what control really is about. Other examples include our Chrome browser, which includes an incognito mode for users to browse privately and our move this January to encrypt Gmail by default, becoming the first major email provider to do so.
All that said, we're not perfect. When we launched Google Buzz recently, some users let us know they weren't happy. So our engineers worked around the clock and within 48 hours we had made significant product changes. Now, instead of automatically creating a list of followers, we suggest people for Buzz users to follow. We also made it easier for people to block others from following them. And we added a tab to Gmail settings making it easier to hide Buzz or disable it completely. We also sent out a confirmation page to early Buzz users giving them another opportunity to understand and reconfirm their settings. These are the kind of updates and improvements we're making to all our products all the time, from email to search to mobile because control is what our users want and deserve. And it's what we want to provide.
It's clear that Kiwis are taking privacy issues increasingly seriously, evidenced by the increase in inquiries to the New Zealand Privacy Commissioner last year. This is encouraging, as understanding privacy questions and the tools available are the first steps towards people getting truly get meaningful control of their information.
But it's not just a matter for internet users. Or the New Zealand Government. Nor can Google do it alone. Ensuring real privacy control in our ever-changing world is one of the most important challenges our society faces, and it's a challenge that will take all of us - companies, advocates, academics, policy makers and users - working together. Together, we must find new and better ways to guarantee privacy today and for the future.
Privacy is alive and well. At Google, we're working to keep it that way.
Alma Whitten is Privacy Engineering Lead at Google and is speaking at a privacy forum in Wellington on 'The Future of Privacy' on 5 May as part of Privacy Awareness Week