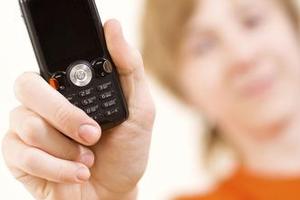 An overseas-based company was fined $125,000 for failing to disclose all the terms and conditions relating to a series of text to win trivia competitions, the Commerce Commission says.
TMG Asia Pacific - an Australian-registered subsidiary of TMG BVI which is registered in the Netherlands - promoted and operated a series of 14 text trivia competitions in this country between July 2006 and January 2007, the commission said today.
The competitions required participants to answer five trivia questions by text to enter a knock-out final round to win a prize, with the initial question in a television commercial and the following four sent by text to participants.
"The television commercials failed to adequately disclose that, by sending a text to answer the initial question, participants were entering into a premium SMS subscription service, where they would receive five text messages per month charged at $3 per message received," the commission said.
"This would have been at a cost of a minimum of $15 a month until the recipient opted out."
In January 2007, after being contacted by the commission, TMG voluntarily stopped broadcasting its advertising and operating its competitions.
The company also voluntary refunded consumers who complained directly to it, and in December 2009 advertised a further refund scheme, the commission said.
The two rounds of refunds returned about $15,000 to affected consumers, and TMG also cooperated fully with the commission's investigation.
The commission said it received most of the complaints about TMG's competitions in January 2007 following intense media interest in the commission's investigation. Between August 2006 and January 2007 about 560 complaints were processed by the commission's contact centre.
The investigation estimated consumers spent about $5.7m on TMG services in the six months the company was operating in this country, the commission said.
In the Auckland District Court yesterday, the company admitted breaching the Fair Trading Act by not properly disclosing all terms and conditions related to the competitions. Along with the $125,000 fine, it was ordered to pay court costs of $1560.
Commission Wellington fair trading manager Greg Allan said it received a large number of complaints from consumers who were not aware that by answering a trivia question they were both entering a competition and subscribing to an ongoing service.
At the time TMG launched its product in this country the concept of premium interactive services via text was relatively new and consumers were not generally aware of the cost implications, said Allan.
- NZPA