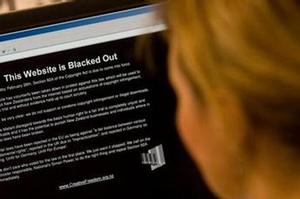 Anyone caught breaching copyright by downloading films and music from the internet will face large penalties and could even be disconnected by their internet service under new legislation.
The ban could happen only after a copyright owner, such as a media company, applies for a district court order for the internet service provider to suspend the user's internet access.
The Copyright (Infringing File Sharing) Amendment Bill was introduced to Parliament this week and is a replacement for last year's controversial proposals that would have banned downloaders from ever having an internet connection.
Is the revised Copyright Amendment Bill an improvement? Here is the latest selection of Your Views: