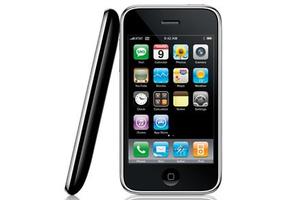 I heard, quite unofficially, that the iPhone was the biggest selling smartphone in New Zealand by far and indeed, recent figures released by AdMob tend to back this up.
When the figures cover smartphone market share only, the iPhone generated the most requests of any cell phone in Oceania (which includes us, Australia and the Pacific). It did the same in Latin America, Western Europe, Eastern Europe and North America. This gives iPhone an overall worldwide share of 51 per cent.
Apple has been beavering away trying to entice the business community, making the platform more attractive to those moribund IT wonks, with ComputerWorld noting that "A lot can change in two and a half years."
iPhone's OS 2 update added support for third-party apps and the ability to interact with Exchange servers using Microsoft's ActiveSync technology, and this only got better with iPhone OS3.
ComputerWorld recently ran a top ten of IT apps for iPhone.
Apple has also been romancing app developers with much faster app approval times, partly to address criticism and partly to stop them, I presume, from jumping ship to other smartphone OS markets. App approval can now be as fast as just 48 hours, or that's what AppleInsider reported recently.
Of course, it's not like Apple's smartphone rivals are sitting back on their haunches having just lunching of the leftovers, or anything. The rival Google Android OS platform also saw significant growth during 2009, representing 16 per cent of worldwide smartphone ad requests during Q4 2009, compared to just 1 per cent in Q4 2008. That's good growth for a new platform.
Meanwhile, Nokia's announcement of free turn-by-turn navigation on compatible Nokia phones (there's a list on the site) could take the steam out of applications that use the iPhone GPS for navigation, like TomTom.
Ovi Maps has navigable maps for over 70 countries worldwide, accessible with only one click and totally free. Ovi includes drive and walk navigation, maps and map updates and it has events guides, free Lonely Planet guides and free Michelin guides.
A Lonely Planet iPhone app is typically $13.99 per country/title, although New York, Tokyo and other conurbations get their own $19.99 versions.

New Zealand is one of those Ovi Maps, but the traffic info for NZ is not supported (it is in ten countries, so far). I don't know whether Ovi Maps qualifies as a compelling reason to buy a Nokia smartphone or not, since every iPhone comes with the GPS-using Maps app (already installed and free, in other words) already, which doesn't talk but which does offer route and turn-by-turn directions.
But Ovi certainly a great compensatory factor if you already have one, and should shake the market up a little. TomTom's app for New Zealand is currently listing for $119.99, although I notice others can be cheaper (Australia, US/CAnada for $104.99, Thailand $79.99).
But more Apple medicine is on the way
The biggest shakeup to the mobile device market is still be whatever Apple has planned for 27th January, in an 'event' Apple is staging in San Francisco. We'll hear about all that on our Thursday January 28th. (And yes, I will report my feelings here as soon as possible after that.)
Considering nobody outside of Steve Jobs and some Apple teams has any real idea what Apple is actually announcing, the rumour mill has been rumbling overtime, mostly with intangibles I can't be bothered with, until the case is proven. But that sure hasn't stopped others.
Ballmer, the CEO of Microsoft, even announced a competitor device by HP. That's pretty a rich, announcing a competitor to something that doesn't exist yet, don't you think? But perhaps he has many secret agents busily at work.
ChangeWave Research has even been analysing the potential market for an Apple tablet device. Electronista reports / the research firm reckons 18 percent of people surveyed are 'likely' to buy Apple tablet. That's before anyone even knows its features or price – or if it exists.
The demand is on par with what was seen when the researchers asked about a then-upcoming Intel Mac in August 2005. Whoopee. I guess. It's all great for Apple's buzz, anyway, no matter how pointless or wide of the mark speculation may be.
People are even speculating on a potential Apple tablet's possible price. They say 'keep it under US$1000', which would put it at anything from $1500 to $1600 NZ dollars, I reckon, going by historic markups, once it arrives in our fair land. This puts it on par with a MacBook, so it would have to be pretty compelling to compete with it at that price. But hey – what do I know? (Nothing, actually.)
In any event, as I have said before, I don't expect Apple to announce only one thing on Thursday. There's that big release-void left by Apple's withdrawal from that ex-great Apple annual nirvana, the January Macworld conference run by IDG, and I imagine Apple will still seek to fulfil that pent-up MacLust.
Other contenders for the event are a new iPhone model, a new iPhone OS (v4), iTunes developments, or even MacBooks and/or Mac Pros with faster and newer Intel chips. But really, who knows?
- Mark Webster www.mac-nz.com