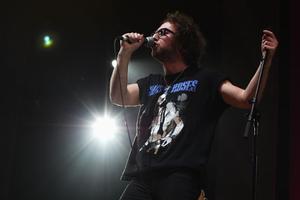 New Zealand's four major record labels have joined hands in an online project.
EMI, Sony, Universal and Warner have all agreed to take part in MySpace Music New Zealand, which is a ramped up version of the music-heavy social networking site that previously offered just a few sample songs on artists' profiles pages.
MySpace Music will offer full catalogues of music.
Business development executive director for Australasia Nick Love says users will also be able to buy songs and make versatile playlists which they can share on Twitter, Facebook and Bebo.
He says MySpace is going from being a large promotional platform to a place where musicians can make money out of their fan base.
New Zealand is just the second country, after the US, to get the intensified version of MySpace Music.
Local acts including Midnight Youth, The Brunettes and The Naked and Famous performed at a launch event last night.
- NEWSTALK ZB