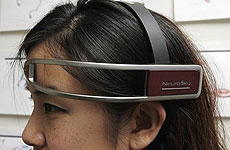 It's taking a long time, but with each new generation of the Linux computer operating system, open source software takes a step towards being a viable alternative for consumers to Microsoft's Windows.
Proof of that came last week, when computer maker Dell revealed it would offer Ubuntu Linux as an alternative to Microsoft's new operating system Windows Vista, on certain models of consumer PCs. If anything, Dell's Linux push, the second one following an unsuccessful attempt to offer Linux as an alternative to Windows back in 1999, should give the open source development community added incentive to make Linux attractive to consumers.
Linux is computer software that's built using freely available tools and the collective manpower of developers around the world. It's an alternative to Windows that is essentially free to download and use.
But it hasn't really made a dent in Windows' stranglehold on the market. According to research group IDC, Windows accounted for 92 per cent of the 160 million new operating system licences shipped in the US last year, followed by Apple with 4.1 per cent, and Linux with 3.8 per cent.
I haven't yet had a good look at the Ubuntu 7.04, the latest version of the popular Linux operating system which Dell has settled on as its Linux operating system of choice, but I was using its predecessor Ubuntu 5.10 on and off last year on a separate partition on my laptop after Herald reader Peter Horne kindly sent me a copy in the mail.
He was responding to an article in which I wrote I was getting bored with Windows XP, with Vista at that stage over a year away from launch.
"I'm not an anti-Windows fanatic," wrote Horne in a letter accompanying the discs.
"I started off on Apple Macs, moved to Windows and have also used Mandrake Linux. I think it is good to be aware of the different operating systems that are out there."
I agree, though I've had mixed success with that version of Ubuntu, security update support of which expired last month as the operating system came to the end of its life cycle.
Ubuntu features basic versions of the applications commonly used in Windows: everything from a media player to the Open Office word processor and spreadsheet package to email client, instant messenger and web browser. It does the basics well, adding a few eccentric geeky flourishes here and there that Windows tends to keep from view. There are numerous add-on applications available for Ubuntu, but ultimately, most software is made with Windows users in mind and therefore its hard for Linux operating systems to offer the same breadth of options when it comes to software, especially when it comes to games. That's what has kept me repeatedly abandoning Linux. I use too many applications that are not supported by it.
While Dell heavily pushed Vista in its first few weeks of release it has gone back to offering the aging Windows XP as an alternative to Vista and now Linux as well. Whatever lack of faith consumers are showing in Vista in its early days of release needs to be quickly exploited by the open source movement if it wants Linux uptake to accelerate.
While Dell hasn't released pricing details of its Linux-based computers, it will be interesting to see how much consumers save by opting for Linux instead of Vista. Customer support for Ubuntu will be offered by British company Canonical. It's unclear yet as to whether Dell will extend its Linux offer to this part of the world. Claiming a sizeable chunk of the local consumer PC market through its direct-to-consumer model, Dell could become one of the major channels for the distribution of Linux in the consumer PC market if its second US experiment works.
An ideal scenario that could emerge is that use of Ubuntu could shave a couple of hundred dollars off the price of a new laptop for users who won't miss the extra features Vista has to offer anyway. That's got to be worth more than 4 per cent of the market.

Mind games
Nintendo's Wii remote has helped change gamers' interaction with video game consoles with its movement-sensing ability. Now NeuroSky wants to let people control games wearing headsets embedded with brain monitoring sensors. The company has already built simple games based on technology used by athletes to develop their concentration skills. Applied to video games, a player's performance in the virtual world could improve the calmer and more confident they are in real life. The key to the technology, which NeuroSky claims to have cracked, is getting the headset sensor technology to a price and size where it can be sold as an accessory to a games console.

Flexible motoring
Automaker GM used the Shanghai motor show last month to launch the second generation hydrogen fuel cell technology it has been working on. E-Flex uses a fuel cell and lithium-ion battery to electrically power a car to a range of around 480km. That means no carbon emissions from the engine. The E-Flex system can be charged via mains power or hydrogen fuel cell. GM has a prototype electric car, the Volt, and will now try to get the cost of the technology down and improve its reliability.
By Peter Griffin

Email

Peter