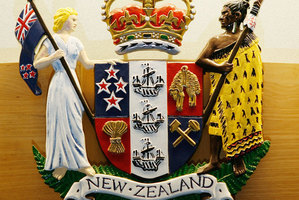 A Tauranga Intermediate teacher found guilty of stealing 11 tablets of a young student's ADHD medication has been sentenced to nine months supervision.
Helen Frances Aubrey, 44, who was found guilty of a charge of theft of the Class B controlled drug, Concerta, at a judge-alone hearing last month, was sentenced in Tauranga District Court today by Judge Robert Wolff.
The theft occurred on May 28 after a female student gave Aubrey a bottle containing 29 tablets, of which Aubrey pocketed 11 pills.
Aubrey was dismissed from her job following a disciplinary meeting prior to the defended hearing on September 13.
Judge Wolff told Aubrey that given the special circumstances of this case, including the fact that the theft was clearly out-of-character behaviour, he was satisfied a rehabilitative sentence of supervision was sufficient.
The sentence took into account the personal losses Aubrey had suffered as result of her offending coming to light, including loss of income, loss of employment, and "loss of dignity to a certain extent", the judge said.
For more articles from this region, go to Bay of Plenty Times