The distinctive illustrations of Ruban Nielson and Henrietta Harris have appeared on album covers, tour posters and T-shirts and, in Nielson's case, the artwork itself has framed the songs that followed.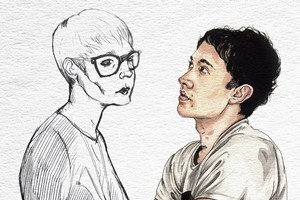 Ahead of Unknown Mortal Orchestra's Big Day Out appearance on Friday, Nielson and Harris got together for Talking Heads to talk matching music and art.
Follow Sam Wicks on Twitter for notifications of future Talking Heads and other content on nzherald.co.nz.