When Street Chant's Emily Littler shared the Kings Arms stage with Kurt Vile last month, she used it as an opportunity to debut new material under her solo moniker, Emily Edrosa, and pick the brains of her Philadelphian musical hero.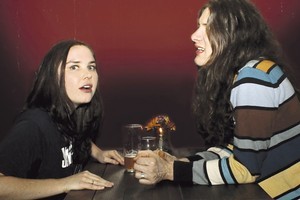 Ahead of the gig, the two talked tranquilisers of choice and local sounds.
Follow Sam Wicks on Twitter for notifications of future Talking Heads and other content on nzherald.co.nz.