Latest From International Travel
25 Jul, 2017 12:00pm
4 minutes to read
Helen O'Neill travels to County Mayo for the true celebration of St Patrick.
25 Jul, 2017 9:00am
7 minutes to read
Eli Orzessek fails to spot a bear, but feels the fear and finds his sense of adventure.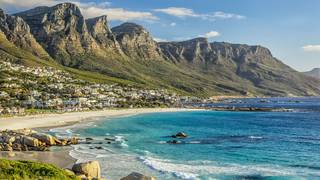 24 Jul, 2017 3:18pm
7 minutes to read
Looking for the best bang for your buck? Make this South African city your next stop.
24 Jul, 2017 10:00am
4 minutes to read
If there's one summer destination that's worth dreaming about, it's the Greek islands.