Latest From Christchurch earthquake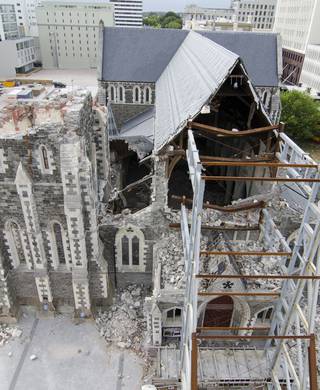 22 Jun, 2017 3:38pm
3 minutes to read
Lianne Dalziel tells synod: "There is only one decision that takes us forward as a city."
6 Jun, 2017 7:13am
3 minutes to read
Reminders of that February day drags down Christchurch's recovery.
23 May, 2017 4:24pm
4 minutes to read
Alex Steele realised in the Christchurch earthquake that she wanted to care for others.
23 May, 2017 2:08pm
3 minutes to read
Christchurch quake kids are more resistant to other pressures in life, a study finds.