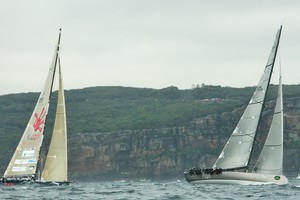 Sydney to Hobart yachting race organisers are expecting difficult weather conditions from Boxing Day, but don't believe they are as dangerous as those encountered during the tragic 1998 race.
Bureau of Meteorology spokesman Barry Hanstrum said the conditions would be among the most testing in recent years, and indicated that Wild Oats XI's 2005 race record was not under threat.
Despite the difficult conditions, which will be brought on by a series of strong southerly winds up the east coast of NSW, Hanstrum was confident of avoiding a similar scenario to that witnessed in 1998 when brutal winds wrecked havoc on the field of 115 boats.
In that race six sailors died and just 44 yachts completed the race.
"There's certainly nothing in the weather pattern that is indicative of the ferocity of the winds in the 1998 race," Hanstrum told reporters on Wednesday.
"That was a very small intense low that actually moved through the race course."
- AAP