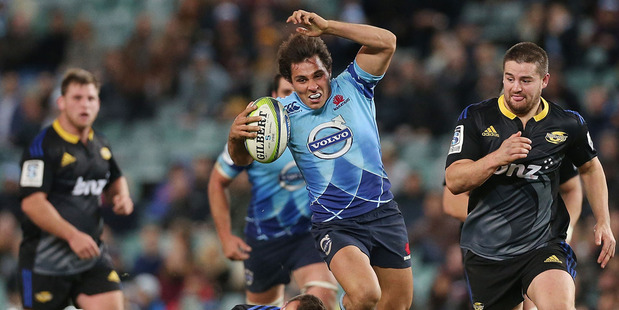 Waratahs 39
Hurricanes 30
Sydney showed why Mark Hammett got it right when he decided to quit as coach of the Hurricanes.
The Crazy Gang from Wellington had the Waratahs on toast at one point in the first half.
Read: Super Hooper breaks Hurricanes' hearts

But having put their foot on the accelerator, they immediately took it off the throat and were beaten in a helter skelter clash.
The way Hammett has chosen to depart is as crazy as the team he coaches. As the story goes, he decided before the season that he would exit after 2014, whether the team "won every game or lost every game".
Then he chose a random moment early last month to make the announcement.
Most coaches prefer to reflect on how a season has panned out before taking such a major decision.
But into his fourth season, Hammett has been unable to change the Hurricanes' DNA, which has often made them lovable losers throughout their Super 15 history.
They are far from being cannon fodder. But there is still an unruly core to what they do - Hammett has been unable to instill the tough-minded ways of the Crusaders, his old team.
Around the flashes of fabulous football, the Hurricanes failed to guard possession and dropped off tackles. When they had a big lead, they couldn't turn the screws.
At the death, with the game still in the balance, a loose carry and loose lips cost them possession and the penalty which got the Waratahs to safety.
The Hurricanes remain a riddle that another coach will have to solve.