Top QC says scrapping normal hearings process will be a sad day for Auckland.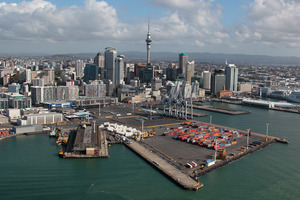 The Government will let Auckland Council try a one-off streamlined hearing process in the hope of preventing the region's growth decisions becoming bogged down.
The council argued for a new tailor-made approach to hearing submissions and pursuing appeals over the Super City's new planning rule book, the unitary plan. It is the biggest planning shakeup in New Zealand history, taking over 12 existing regional and district plans.
Yesterday, Environment Minister Amy Adams said the Government would introduce an amendment to the Resource Management Act to allow the traditional district plan hearings to be replaced by a comprehensive independent hearing process for the unitary plan.
It would be heard by a type of board of inquiry, chaired by a retired judge of the High Court or Environment Court.
Panel members would be appointed by the Ministers for the Environment and Conservation.
Ms Adams said the process borrowed the best elements of the Environment Court, where senior environmental lawyers say district plans are considerably improved.
The Government rejected a council request that the plan, as notified, be granted immediate legal effect.
Ms Adams said this would not have given "adequate recourse for Aucklanders to seek full and impartial" review of the plan.
It also would not have allowed adequate safeguards and reviews on council decision-making and proper community engagement.
However, the minister said Auckland's economy was too important to the country to wait for up to a decade for the plan to kick in.
The proposal would get most of the plan provisions operative in three years.
After the plan was developed and notified, it would be referred to the hearings panel. This would have the power to direct mediation, including grouping of expert witnesses to get consensus, and grouping of issues.
The panel would hear public submissions and evidence and allow for cross-examination and testing of evidence.
Then it would make recommendations to the council.
Those that the council accepted would become immediately operative, subject only to appeals to the High Court on points of law.
"In respect of any recommendations the council does not accept, full appeal rights to the Environment Court will be available."
The country's leading specialist in resource-management law, Paul Cavanagh, QC, said the planning change was a sad day for Auckland.
He said the Environment Court would have better served "John Citizen" in any appeals rather than people having to face a daunting process before the equivalent of a board of inquiry with full rights of cross-examination.
Unitary plan
* Takes over 12 regional and district plans.
* Simplified online interactive guide to property owners.
* September 2013 public notification of draft plan.
* Law change sought to allow hearings by independent panel.
* Members appointed by Government.
* Council can appeal its recommendations.