Herald on Sunday sports writer Gregor Paul and The New Zealand Herald's Wynne Gray give expert opinion and analysis of the Auckland Blues global search for a new coach.
Latest NZH Video
Marc Peard chats with Sam Hewat about the opening weekend of Super Rugby, and we catch up with Archer Liz Randle.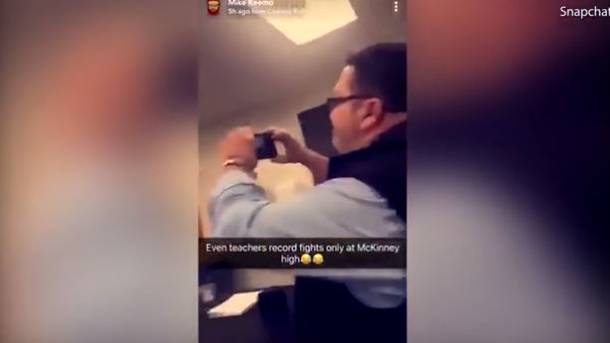 25 Feb, 2018 12:53pm
2 minutes to read
The school district put the teacher on leave after the Snapchat video surfaced.
25 Feb, 2018 12:53pm
0:00
CCTV footage captured three Ohio inmates smashing a window in an attempt to escape the Lorain/Medina correctional facility. - Lorain/Medina Community Based Correctional Facility
New Zealand video
25 Feb, 2018 12:53pm
0:00
25 Feb, 2018 12:53pm
1:57
25 Feb, 2018 12:53pm
0:00
25 Feb, 2018 12:53pm
0:00
25 Feb, 2018 12:53pm
4:18
25 Feb, 2018 12:53pm
0:00
25 Feb, 2018 12:53pm
2:12
Entertainment video
25 Feb, 2018 12:53pm
0:00
25 Feb, 2018 12:53pm
0:00
25 Feb, 2018 12:53pm
0:00
25 Feb, 2018 12:53pm
0:00
25 Feb, 2018 12:53pm
2:23
25 Feb, 2018 12:53pm
2:22
25 Feb, 2018 12:53pm
2:36
25 Feb, 2018 12:53pm
0:00
Lifestyle video
25 Feb, 2018 12:53pm
0:00
25 Feb, 2018 12:53pm
0:00
25 Feb, 2018 12:53pm
0:00
25 Feb, 2018 12:53pm
0:00
25 Feb, 2018 12:53pm
0:00
25 Feb, 2018 12:53pm
0:00
25 Feb, 2018 12:53pm
0:00
Business video
25 Feb, 2018 12:53pm
0:00
25 Feb, 2018 12:53pm
0:00
25 Feb, 2018 12:53pm
0:00
25 Feb, 2018 12:53pm
1:30
Travel video
25 Feb, 2018 12:53pm
0:00
25 Feb, 2018 12:53pm
0:00
25 Feb, 2018 12:53pm
0:00
25 Feb, 2018 12:53pm
0:00
25 Feb, 2018 12:53pm
0:45
25 Feb, 2018 12:53pm
0:00
25 Feb, 2018 12:53pm
0:00