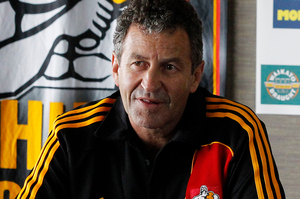 Chiefs assistant coach Wayne Smith is questioning the training of television match officials after a controversial decision cost his side victory over the Hurricanes in Super Rugby last night.
The TMO awarded Hurricanes hooker Dane Coles the match-winning try with time up on the clock in Wellington, with question marks over whether he'd made the try-line or done so with a double movement.
Smith questioned whether it's time for specialist TMO's, as opposed to appointed regular referees.
"Maybe the roles that they're assigning as TMO's have to be specialist roles just like the referees are. Maybe you need to have the right people there being trained and making the right decisions. There's got to be better way than just putting a ref in there and saying 'make a decision'."
The Chiefs need the Stormers to lose to the Rebels overnight if they are to claim the top seeding for the playoffs.