The second of ten songs performed in front of an intimate audience at York Street Studios for the Sundae Sessions.
D.O.P. Bevan Crothers. Cameras: Matt Gerrand, Glenn Manchester, Paul Casserly, Hugh Sundae. Edit: Hugh Sundae. Audio Engineer: Hayden Taylor. Additional Audio: Simon Gooding, Morton Gamst, Jeremy McPike
Latest NZH Video
Jacinda Ardern speaks at the 'Let's Talk to Labour' youth event.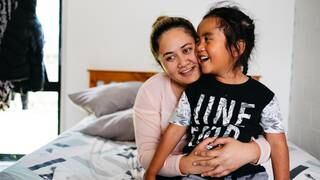 19 Aug, 2017 3:54pm
2 minutes to read
Exclusive: Compelling documentary challenges stereotypes around young mothers.
Protesters marching on Dunedin Hospital have forced Prime Minister Bill English and his entourage out a side door this afternoon. Source: ODT