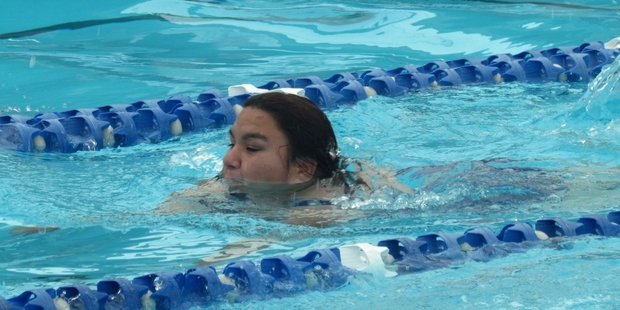 For the second year in a row the Stratford TSB Pools hosted an annual swimming event for secondary school students with disabilities run by Special Olympics New Zealand.
Groups of students from schools all over Taranaki turned out for the event to show the officials their confidence and ability in the water.
Anne Howison, a staff member assisting the students from Stratford High School, says she is so proud of all the students "as they have all jumped in the pool and done their very best".
The students of Stratford High School head to the pools at least once a week and are therefore "all prepared to give it a go," adds Anne.
Andrea Wilkie, manager of the pools, says participation numbers for the event were outstanding. "It came to be a lovely day for everyone involved and we had some superb support from the public."