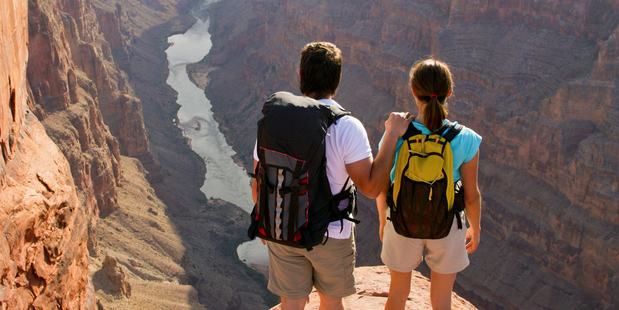 RESEARCH SHORTFALL
Ebos Group's $1.1 billion acquisition of Australian firm Symbion this week again highlighted an ongoing issue with getting independent research on NZX-listed companies.
Despite being listed on the stock market since 1960 and included in the top 30 companies, it has had just one Kiwi analyst paying attention to its numbers.
Forsyth Barr and Craigs Investment Partners are listed as covering the stock on Bloomberg but the Craigs analyst confirmed he was not actively researching it.
Meanwhile, Forsyth Barr's analyst would have been barred from talking about the deal as its investment banking arm was involved in organising the transaction.
It's a situation that has played out a lot this year, particularly with the float of Mighty River Power.
Virtually all the brokers around town were involved in the deal, blocking their research arms from commenting or releasing research on the company.
Just when potential investors and financial advisers need as much information as possible there is a huge hole. Hopefully the Ebos transaction, which included a placement to institutional investors, should mean there are plenty more voices to talk about the company in the future.
Its shares closed up 55c yesterday at $10.60.
GOOD BUYING
It's been good to see Mighty River Power's directors backing the company and buying more shares this week.
Chairwoman Joan Withers and directors James Miller and Trevor Janes all bought more taking advantage of a window ahead of their black-out period which puts restrictions on their trading ahead of the company's result's release.
Some have criticised the move as company fat cats spending up large on an asset which should have stayed in public ownership. But what sort of signal would it have sent to other shareholders if directors were selling their shares just weeks after the listing?
Interestingly Withers was the only one to buy more shares above the $2.50 issue price. She bought 12,500 shares at $2.57 apiece on May 16.
Mighty River Power shares closed down 1c yesterday at $2.43.
HEALTHY STOCK
Morningstar analyst Nachi Moghe has kept his hold recommendation on Fisher & Paykel Healthcare after the company reported a strong result last week.
F&P's underlying net profit was up 20 per cent to $77 million. Moghe has revised his 2014 forecast for the company up by 4 per cent on the better than expected performance but still has concerns about the company's 2015 financial year.
"... we anticipate profits to remain flat in fiscal 2015 reflecting a significant reduction in hedging benefits."
Moghe has increased his fair value on the stock from $2.60 to $3.10.
F&P's share price has surged up by around 20 per cent since May 14, indicating there was some expectation before the May 23 full-year result presentation that numbers were going to be good.
Yesterday it closed down 8c at $3.17.
LATEST LISTING
SLI Systems will today become the latest company to join the stock exchange - the fourth so far this year.
The Christchurch-based technology firm which provides search engine optimisation for online retailers including the Warehouse and Harrods is hosting a celebration at its offices. NZX-boss Tim Bennett won't be there but Economic Development Minister Steven Joyce is expected.
Celebrations for listings have become a novelty this year after several years with very few new companies coming on to the stock market.
But one wonders how long it will last.
There are numerous small technology companies popping out of the woodwork and proposing listings and potentially not all of them will succeed in the long term.
BIGGER FISH
Fortunately there are some more sizeable offerings in the works too.
Milk producer Synlait is expected to list before the end of July and raise somewhere between $100 million and $150 million in the process.
After the success of Fonterra's Shareholders Fund, Synlait is being talked up as a hot stock.
Meanwhile, Stock Takes hears that Z Energy's float has been pencilled in for mid-August with around $500 million due to be raised.
The company, which is jointly owned by Infratil and the New Zealand Superannuation Fund, is expected to officially confirm in July whether it will go ahead with the listing.
WRIST SLAP
A registered NZX broking firm received a $1000 fine this week for a printing error after its clients complained they had not received paper notification of their trades.
The unnamed firm apparently had a problem with its printer which was subsequently fixed but then placed on pause. Apparently nobody noticed the printer wasn't spitting out reports until 10 business days later when it was contacted by concerned clients.
The firm then dobbed itself in to the NZX.
GENDER DEBACLE
Penny dreadful stock Savoy Equities was forced to apologise to its shareholders this week for not including a breakdown of its male/female directors and officers in its annual report.
The breakdown is a new requirement that became part of the NZX-listing rules this year as part of a drive to encourage more diversity on boards.
Unsurprisingly the company, which is involved in an arthritis treatment trial, has no women on either its board or in its officer ranks.
In 2011 Savoy had three directors who were all male and in 2012 another director was added who was also male.
Savoy last traded on 3.5c per share.