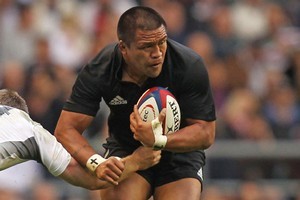 The size of the task is daunting but Keven Mealamu has full confidence in the All Blacks squad he's leading.
Mealamu will captain the All Blacks for just the second time when they face South Africa in Port Elizabeth this weekend.
Mealamu says leading the All Blacks against their most formidable foe is a massive honour.
He says it's a privileged role and it's going to be a big challenge.
Mealamu has All Blacks captaincy experience before, leading the All Blacks against Scotland on the 2008 end of year tour.
Mealamu is liking the blend of his squad for this weekend's test.
There's over three hundred test caps in the likely starting pack, though Mealamu knows the backline is a fresh unit.
He says there's new combinations likely in the backline and if they can gel quickly, it'll go a long way toward winning.
The All Black team is announced tomorrow evening.
- NEWSTALK ZB