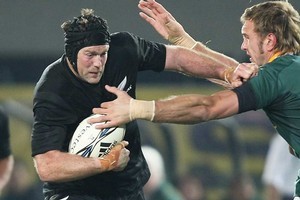 The All Blacks have held their penultimate training session ahead of Sunday's Tri Nations test against South Africa and there is a minor injury scare in the camp.
The session got off to a bad start with lock Tom Donnelly forced off the park after just ten minutes with an ankle injury.
He spent about an hour with his right ankle elevated and strapped, however he was up and moving by the end of the session, though not freely and the All Blacks management are not too concerned at this stage.
Aside from that minor hiccup, training was another high energy, up tempo effort, with just tomorrows captain's run remaining before they face the Boks at Soweto.
- NEWSTALK ZB