Race 7 of the Louis Vuitton Cup final was in the upper limits of the wind restrictions, making for some more spectacular racing and even more spectacular speeds. Emirates Team New Zealand was clocked at 47.18 knots today on the race course. The fastest yet. But will it be the fastest in the end? The second race of the day was postponed which leaves it until tomorrow to see if Dean Barker and his men can win one more race and claim the Louis Vuitton Cup.
Latest NZH Video
Source: C-SPAN / AP John McCain was among the Republicans to vote against the 'skinny' repeal of the Affordable Care Act.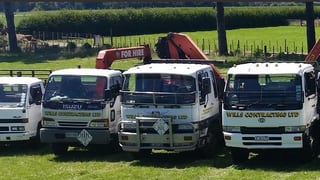 28 Jul, 2017 6:28pm
2 minutes to read
The ad suggested one man's wife would need professional services to lift her breasts.