New Zealand cricket teams have always prided themselves on their fighting qualities. At times their has been a shortage of true class in their teams. But grit and resolve have been on hand to make New Zealand's reputation as a unit who will make opponents work for their success. That was one of the most pleasing parts of New Zealand's three-wicket win over England at Hamilton's Seddon Park last night, for captain Brendon McCullum.
Latest NZH Video
Source: C-SPAN / AP John McCain was among the Republicans to vote against the 'skinny' repeal of the Affordable Care Act.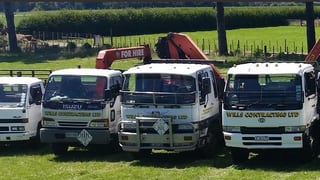 28 Jul, 2017 6:28pm
2 minutes to read
The ad suggested one man's wife would need professional services to lift her breasts.