New Zealand captain Brendon McCullum played down his personal contribution to his side's emphatic 55-run Twenty20 win over England in Hamilton last night. He had no need to. Without McCullum's rasping 74 off 38 balls, New Zealand would have been in big trouble. As it is, he carried them to 192 for six, then found his bowlers in purposeful mood to seal a convincing win, bowling England out for 137.
Latest NZH Video
Source: C-SPAN / AP John McCain was among the Republicans to vote against the 'skinny' repeal of the Affordable Care Act.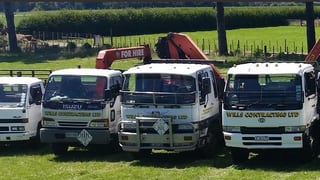 28 Jul, 2017 6:28pm
2 minutes to read
The ad suggested one man's wife would need professional services to lift her breasts.