The New Zealand Herald motorsport correspondent Eric Thompson is joined by special guest Wade Cunningham as he prepares to join leading New Zealand team International Motorsport for the enduro rounds of the 2012 V8SuperTourer NZ motor racing series at Taupo, Pukekohe and Christchurch over the next three months.
Latest NZH Video
Source: C-SPAN / AP John McCain was among the Republicans to vote against the 'skinny' repeal of the Affordable Care Act.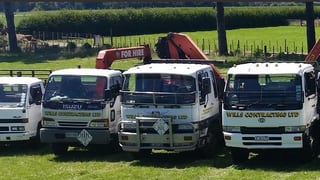 28 Jul, 2017 6:28pm
2 minutes to read
The ad suggested one man's wife would need professional services to lift her breasts.