Join Eric Thompson form the New Zealand herald and motorsport expert Bob McMurray as they discuss the world of motorsport and especially F1 and the upcoming WRC Rally of New Zealand.
Latest NZH Video
A slightly sparser crowd than usual turned out for the Cadbury Jaffa Race today, after the event was postponed from its expected July date because of bad weather. / Otago Daily Times
Jacinda Ardern speaks at the 'Let's Talk to Labour' youth event.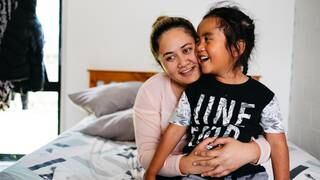 19 Aug, 2017 3:54pm
2 minutes to read
Exclusive: Compelling documentary challenges stereotypes around young mothers.