All Black Asst coach Ian Foster briefs the media from inside the camp in Hamilton as the team prepares for the 3rd match against the Irish, Andrew Hore tells how the All Black scrum 'crumbled'and has to improve for New Zealand to win.
Latest NZH Video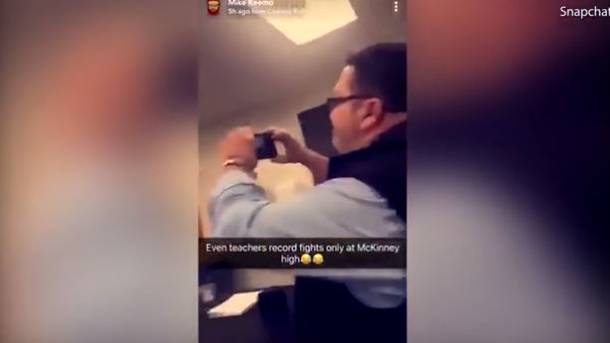 25 Feb, 2018 12:53pm
2 minutes to read
The school district put the teacher on leave after the Snapchat video surfaced.
25 Feb, 2018 12:53pm
0:00
CCTV footage captured three Ohio inmates smashing a window in an attempt to escape the Lorain/Medina correctional facility. - Lorain/Medina Community Based Correctional Facility
25 Feb, 2018 12:53pm
3:20
Cheap and sustainable living now a possibility for millennials. Made with funding from NZ On Air.
New Zealand video
25 Feb, 2018 12:53pm
0:00
25 Feb, 2018 12:53pm
1:57
25 Feb, 2018 12:53pm
0:00
25 Feb, 2018 12:53pm
0:00
25 Feb, 2018 12:53pm
4:18
25 Feb, 2018 12:53pm
0:00
25 Feb, 2018 12:53pm
2:12
Entertainment video
25 Feb, 2018 12:53pm
0:00
25 Feb, 2018 12:53pm
0:00
25 Feb, 2018 12:53pm
0:00
25 Feb, 2018 12:53pm
0:00
25 Feb, 2018 12:53pm
2:23
25 Feb, 2018 12:53pm
2:22
25 Feb, 2018 12:53pm
2:36
25 Feb, 2018 12:53pm
0:00
Lifestyle video
25 Feb, 2018 12:53pm
0:00
25 Feb, 2018 12:53pm
0:00
25 Feb, 2018 12:53pm
0:00
25 Feb, 2018 12:53pm
0:00
25 Feb, 2018 12:53pm
0:00
25 Feb, 2018 12:53pm
0:00
25 Feb, 2018 12:53pm
0:00
Business video
25 Feb, 2018 12:53pm
0:00
25 Feb, 2018 12:53pm
0:00
25 Feb, 2018 12:53pm
0:00
25 Feb, 2018 12:53pm
1:30
Travel video
25 Feb, 2018 12:53pm
0:00
25 Feb, 2018 12:53pm
0:00
25 Feb, 2018 12:53pm
0:00
25 Feb, 2018 12:53pm
0:00
25 Feb, 2018 12:53pm
0:45
25 Feb, 2018 12:53pm
0:00
25 Feb, 2018 12:53pm
0:00