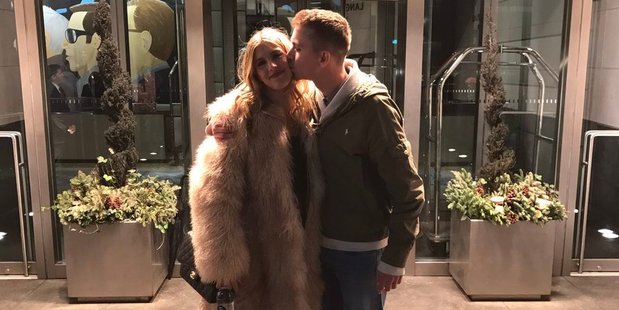 Canadian tennis star Eugenie Bouchard was so confident the Atlanta Falcons had Super Bowl LI in the bag that she bet a random fan on Twitter that she would go on a date with him if the New England Patriots somehow pulled off the win.
"If patriots win we go on a date?" came the pitch from the plucky fan.
"Sure," Bouchard replied, although she shot down a second such suitor with merely "C'mon..." As the Patriots made their successful fightback, Bouchard was asked by another tweeter: "are you getting nervous?!? Lol."
"Umm...kinda...," she replied, adding later, "So...where do you live?"
When the Patriots won the game, and their fifth title with Brady as quarterback, Bouchard could only manage letters: "Omfg." "Lesson learned," Bouchard followed with later. "Never bet against Tom Brady." Realising she had become a big deal in the Twitter-verse, Bouchard made it clear the next day she would pay off.
"Lol it made a Twitter moment," she tweeted. "And I will do it, I stay true to my word."
The 22-year-old Montreal native Bouchard stayed true to her word. And on Wednesday, met Mizzou student John Goehrke from Chicago to see the Brooklyn Nets take on the Milwaukee Bucks in New York.
Just met my 'Super Bowl Twitter Date' John On our way to the @BrooklynNets game! @punslayintwoods pic.twitter.com/DHRgY46smd

— Genie Bouchard (@geniebouchard) February 16, 2017
Bouchard provided updates via Twitter throughout the night, suggesting the date was going smoothly.
.@YESNetwork interviews #Mizzou student @punslayintwoods and pro tennis player @geniebouchard during their date. pic.twitter.com/DgeSrydFhi

— Mark Kim (@MarkJKim_) February 16, 2017