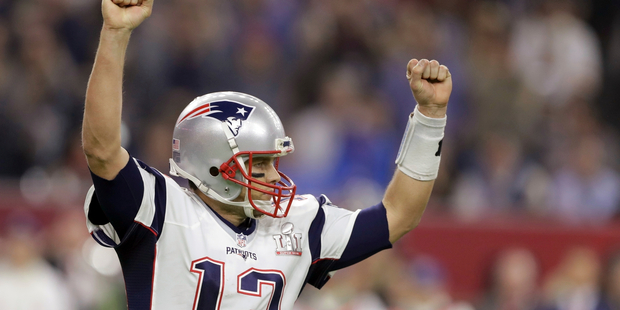 The family of a Massachusetts woman who died halfway through the Super Bowl said the Patriots' stunning come-from-behind win helped ease their grief.
The Boston Globe reports that Marilyn Kasputys, of Lincoln, battled Parkinson's disease and endured seven hip surgeries in the past 15 months.
It says she had tried to hold on for the Super Bowl and her last word before kick-off Sunday was "champagne".
About midway through the game, however, her family realised it was time to say good-bye to the 80-year-old former ice dancer.
When they checked the score again, the Patriots were already well on the way to their historic comeback.
Joy Prudek, one of Marilyn's four daughters, said when they saw the end of the game, the family knew that her mother had helped pull the team to victory.