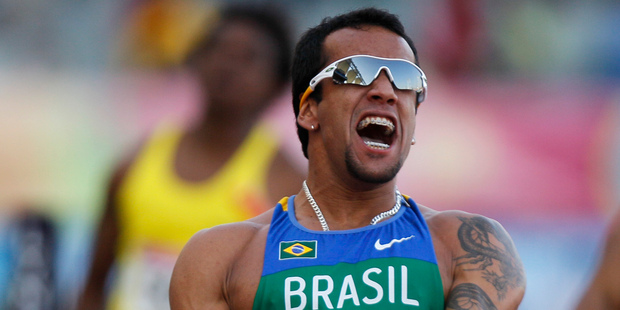 Bruno de Barros is on the verge of finally getting an Olympic medal. It will be more than eight years late arriving and it's bronze, not gold or silver.
None of this matters one bit to the Brazilian.
Jamaica, anchored by sprint superstar Usain Bolt, were stripped of their 4x100m relay title from the 2008 Olympics in Beijing earlier this week, when Nesta Carter was found guilty of doping.
That moved Brazil up to bronze.
"It's a great sense of happiness, despite the time lapse, which isn't really important," says Barros. "The feeling of being an Olympic medalist is the same."
The Brazilian women's 4x100m team were also promoted to bronze, after winners Russia were disqualified in August in a retesting of doping samples from the Beijing Olympics.