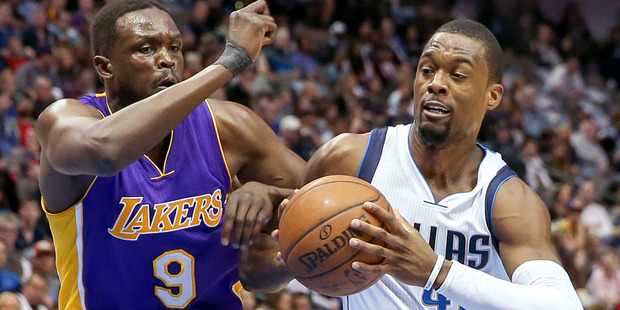 Los Angeles Lakers have endured some low points in recent seasons, but the nadir occurred today.
Dallas Mavericks blitzed Los Angeles in the second quarter and handed the Lakers the worst loss in franchise history, 122-73.
"We have teaching points, but what I say to them behind those doors, that is between us," said Lakers coach Luke Walton.
"I think they understand and would agree, and would feel inside the same way that I feel."
It was the Mavericks' largest margin of victory and 13th consecutive NBA win against the Lakers. Dallas missed their first 50-point victory since a win over Philadelphia on Novemeber 13, 2014.
Dallas were without Australian centre Andrew Bogut, who missed his sixth successive game, due to a right hamstring strain.
The Mavericks, whose 15-29 record is better than the marks of just four NBA teams, including the Lakers (16-32), snapped a two-game losing streak.
Meantime, even when they are half asleep, the Golden State Warriors dominate the NBA.
With an US east coast start time of noon, the Warriors awakened slowly, but finished with a flourish, overpowering the Orlando Magic 118-98 in Florida.
The Warriors (38-6) won their seventh consecutive game, keeping pace to become the first NBA team to win at least 65 games for three consecutive seasons.
Stephen Curry hit seven of 13 three-pointers and scored a game-high 27 points, dominating the third quarter, after a lacklustre first half.
"It was an early start, and a challenge mentally, but it shouldn't matter what time of day it is," Curry said.
"We want to win whenever we play. We showed how much winning means to this team."
It was the 20th consecutive game the Warriors scored at least 100 points and upped their record to 14-1 against teams from the Eastern Conference this season.
Elsewhere, Phoenix Suns upset the Raptors 115-103 in Toronto, with Eric Bledsoe scoring 40 points to go with 13 assists for the Suns.