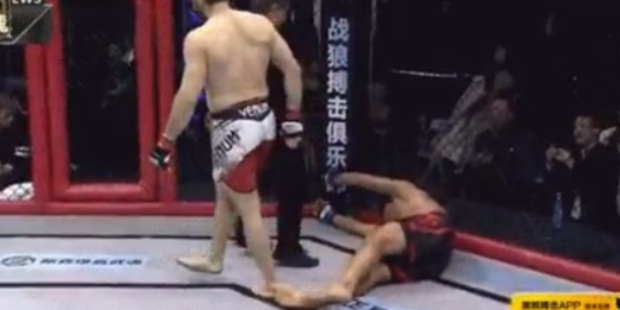 Touching gloves before a fight is all about sportsmanship, it's a sign of mutual respect.
Someone forgot to inform Ibragim Khalilov, as he showed no signs of sportsmanship during his brief bout with Bakhtiyar Barotov.
Wow. Total cheap shot KO by "Ibragim." Faked the glove touch. WBK 22 pic.twitter.com/fFH6GO9B6L

— caposa (@Grabaka_Hitman) 7 January 2017
Khalilov met Barotov in China at WBK 22 and almost straight after the standard touch of gloves to start the first round, Barotov was down in a heap.
In what will go down as one of the quickest knockouts in MMA history, Khalilov dropped Barotov with a single punch, straight after the glove touch.
Word of advice to Khalilov's next opponent: skip the glove touch. It's better safe than sorry.
Ask Barotov when he wakes up.