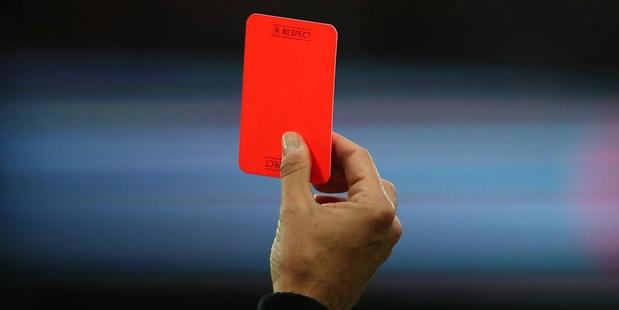 An amateur Mexican footballer is on the run after allegedly head-butting and inadvertently killing a referee who gave him a red card.
During his protestations, Vazquez head-butted referee Victor Trejo, who then fainted.
Paramedics on site tried to revive the victim to no avail, and the alleged perpetrator fled in a pick-up truck after seeing the ref had suffered serious injury.
Arbitro de futbol muere en plena cancha.
Jugador le propinó un cabezazo en el rostro tras ser expulsado.
Amigos del Balón.
Tulancingo. pic.twitter.com/EpeZmyl7Je

— Luis Alberto Fuentes (@jaliscoesuno) November 6, 2016
According to emergency services on the scene, the referee died of a "widespread subarachnoid hematoma," caused by a blow to the head.
Police in Mexico are still on the lookout for the alleged killer.