Golf's biggest stars usually reserve time at a villa for between rounds but at this week's Turkish Airlines Open they will all be making poolside stop-offs during them.
The 16th hole Regnum Carya Golf Course in Antalya, Turkey has an unusual twist. The back tee at the 16th hole this week has been positioned on the roof of one of the villas at the resort.
The likes of Andrew 'Beef' Johnston, Lee Westwood and Padraig Harrington have been enjoying the unusual addition to the course during their practice rounds. The hole sees them scale a flight of stairs up to the roof and drive over a swimming pool on to the fairway.
"It's the first time Regnum Carya Golf & Resort Spa have hosted a European Tour event and we took a look at the course and how we might set it up," said tournament director Miguel Vidaor.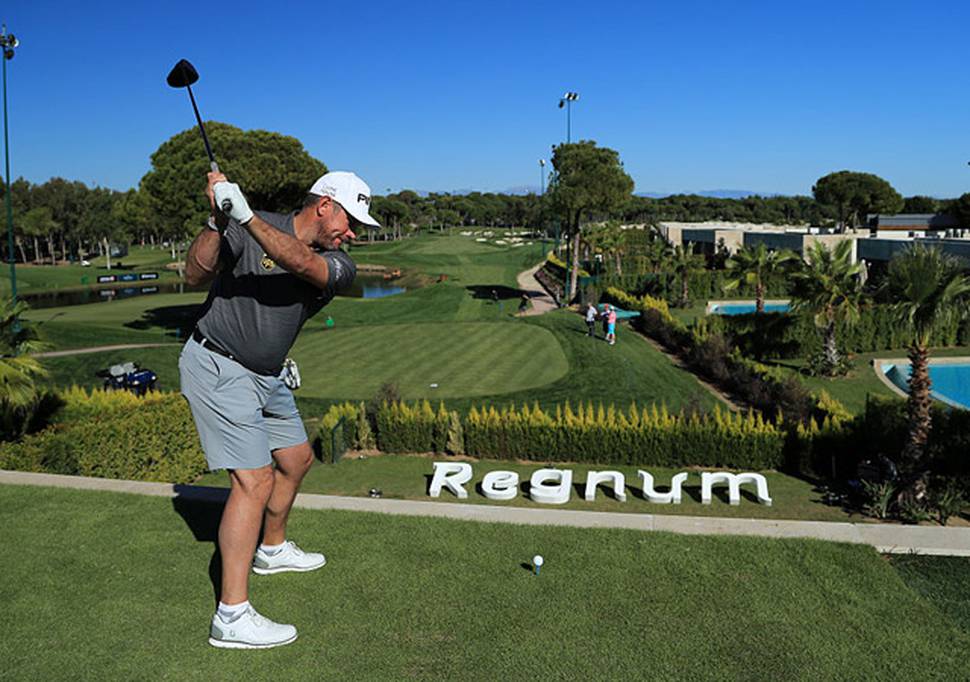 "The original 16th hole was altered during the construction of the villas and the new tee on the roof is pretty much where the old tee used to be.
"We were able to get real grass on the roof and the tee is in good shape. It takes four men to lift a hand mower up the stairs to the tee. I'm looking forward to watching players head up there throughout the week.
"The raised tee really enhances the hole, gives the players a great view, brings the bunkers into play and looks great on TV."
The new rooftop tee box was received well by the players as well. Harrington gave it his approval following his practice round.
He said: "I like it. it is of interest to [the media], for us it is an elevated back tee. I suppose I've hit off the cliff, the Extreme 19th hole [at the Legend Golf Resort] in South Africa, that's a little bit intimidating but here it's a nice, elevated tee shot and it certainly adds to the hole."
The hole will play 34 yards longer due to the new teeing area and will measure 463 yards when used.