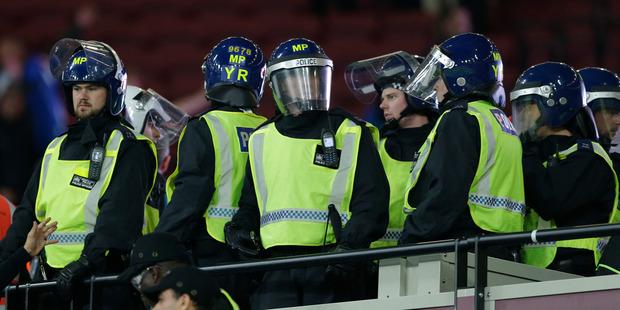 West Ham's 2-1 win over Chelsea turned into turmoil when the London Stadium erupted into violence.
Chairs were thrown as both sets of fans squared up to each other inside the ground.
Seats thrown at end of Chelsea v West Ham match as fans clash inside London Stadium pic.twitter.com/3vbbTqgnXj

— Paul Lagan (@CFCJourno) October 26, 2016
Riot police reinforcements at Olympic Stadium. Video pic.twitter.com/nPQB789TAk

— Rob Harris (@RobHarris) October 26, 2016
Close up of West Ham fans v Chelsea! pic.twitter.com/AwRytnuIz9

— Footy Away Days (@FootyAwayDays_) October 26, 2016
Police were fortunately on hand to intervene, after initial concerns there would be a shortage of officers for the clash.
Fights among supporters and segregation issues had marred West Ham's earlier matches this season but improved stewarding by stadium operators London Stadium 185 had helped in recent weeks.
Chelsea had called on the Hammers and cops to "deliver a safe event" for when Antonio Conte's Blues travelled to their London rivals' ground.
But those pleas were not carried out as tempers flared and supporters clashed.
Furious fans can be seen being restrained by police in their attempts to get at their counterparts.
And one of the Chelsea faithful was struck in the head by a coin - drawing blood - apparently thrown by a rival supporter.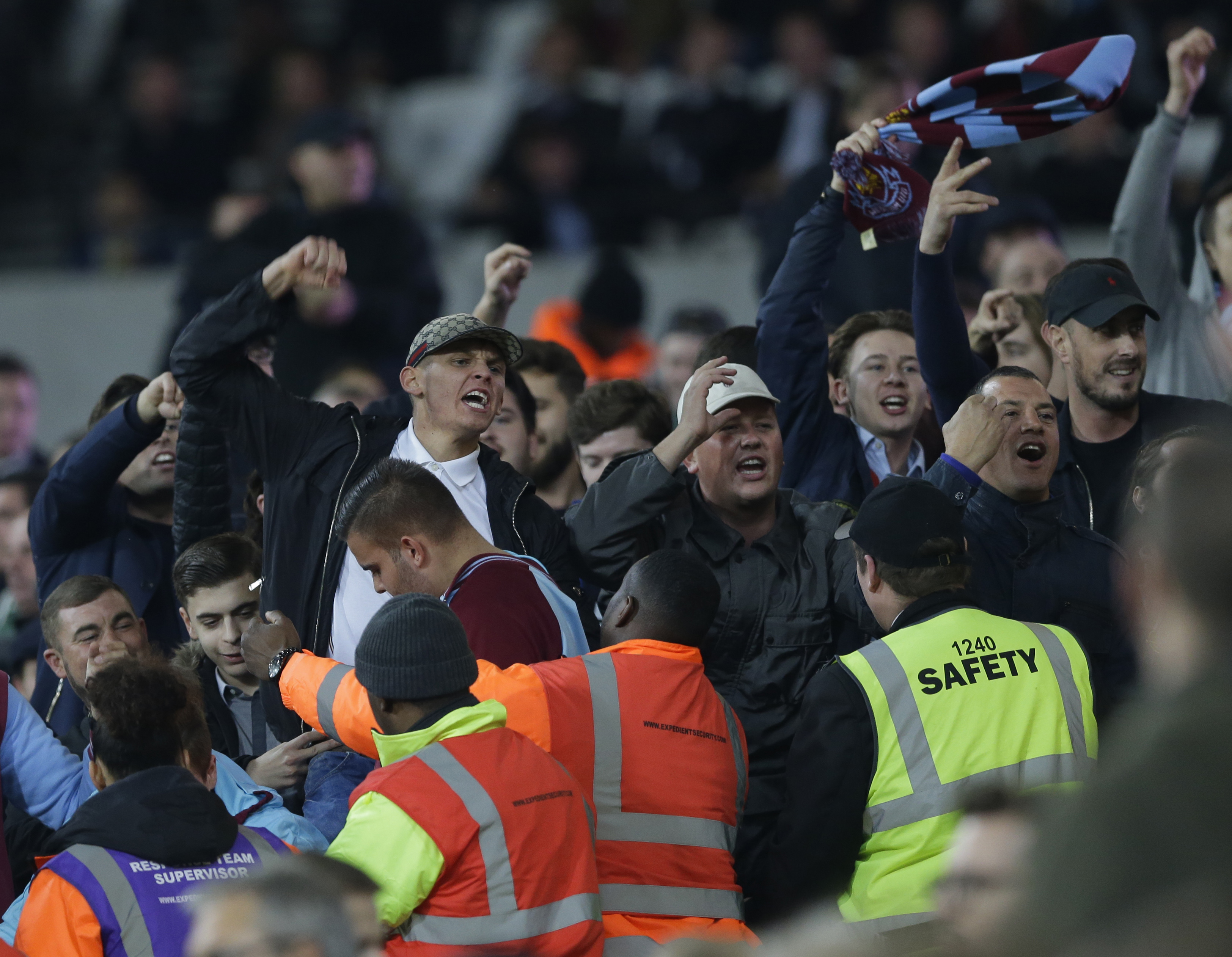 And even chairs were ripped out of the former Olympic Stadium in the heat of the moment.
In an attempt to eliminate any sniff of violence, West Ham banned alcohol from being sold in the mobile bars around the stadium.