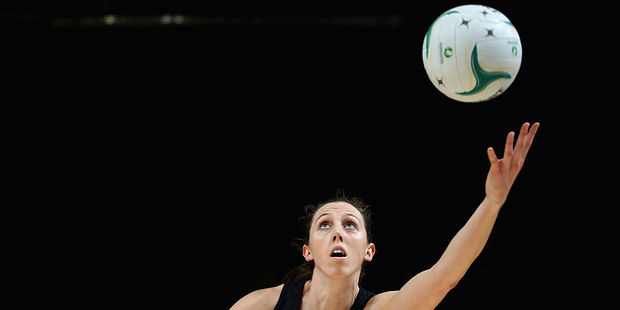 A tight turnaround between matches may turn tomorrow night's third Constellation Cup clash between the Silver Ferns and Australia into a survival of the fittest.
The two sides only arrived in Auckland late last night following the Ferns thrilling 53-51 victory in Tasmania, giving them just one day to prepare for the third meeting of the series at Vector Arena tomorrow.
Heading into the series New Zealand coach Janine Southby had highlighted the two-day turnaround around between the second and third test as a potential stumbling block for her team if they don't stay on top of their recovery protocols. Southby said she and her management team have kept a close eye on the condition of the players and their energy levels since Wednesday night's tense showdown and adjusted individual workloads as they saw fit.
The Ferns have made one change to their 12-strong match day squad for tomorrow's test, with star shooter Maria Tutaia returning to the line-up following a two month injury lay-off.
If Tutaia takes the court, she will be on restricted minutes.
Maria Tutaia will return to the @SilverFernsNZ match day squad for tomorrow's third Constellation Cup test against Australia. pic.twitter.com/zJKy0zc0NG

— Radio Sport (@radiosportnz) October 14, 2016
Veteran defender Anna Harrison - one of the stars of the Ferns stunning comeback victory in game two - sat out today's final court session in order to give her every chance of taking the court tomorrow. Harrison, who is returning from a calf injury which kept her out of the first half of the international season, was supposed to be on limited minutes in Wednesday night's test, but after a dominant first half performance against Australian star Caitlin Bassett, Southby opted to let the 33 year-old play out the match.
The national coach is hoping Harrison has another 60 minutes in her in game three, with the star providing the defensive bite the New Zealand side were lacking in their 12-goal hammering in the opening test.
But Harrison is not the only concern in the Ferns camp, with Southby describing her side as "a little jaded" today, forcing management staff to shorten the planned training match.
"I think we have a wee way to go to get the energy levels back up again," said Southby.
"We have tried to keep training short and really focused on what we need to do. Now it is all about recovery and we have some systems in place about what we need to follow, and a lot of it is around catching up on sleep."
After their meek performance in the series opener, the Ferns win on Wednesday night breathed life back into the series. The challenge for the team now is to be able to string together wins consistently and prove the game in Launceston was not an anomaly.
New Zealand will likely need to win the remaining two tests to close out the series, as a 2-all result will see the title decided by goal percentage - an area Australia have a healthy advantage after their comprehensive victory in game one.
Ferns captain Katrina Grant said her side will need to prepare for all games as they did on Wednesday.
"We know one game isn't enough. We want the Constellation Cup."
"The girls are really focused about what they need to do, and we are aware that the Diamonds will come out even harder than they did the other night and we just have to expect more physicality and to have to work harder to get the win."