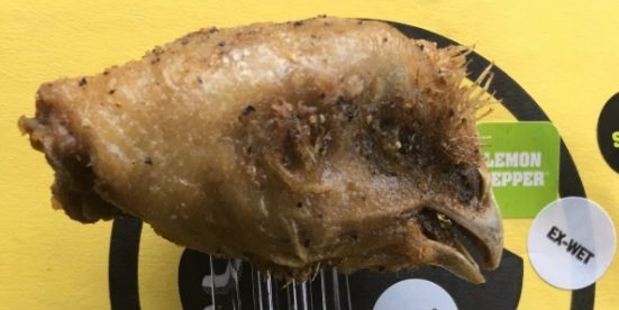 Warning - what you're about to see may put you off your Saturday lunch.
Green Bay Packers' tight end Jared Cook decided to share with the world an image that could forever ruin the aspirations of one particular fast food restaurant in America.
During a trip to Buffalo Wild Wings in Green Bay, Cook tweeted a photo of a deep fried chicken head which he had received with his meal.
This happened Tuesday when I went to eat @BWWings How Sway? How? pic.twitter.com/8T8aSaKrZ7

— Jared Cook (@JaredCook89) October 7, 2016
It garnered thousands of replies and retweets with Cook saying to one follower, "Yeah, tongue, eyes, and beak all present. With extra seasoning."
Not only is it wrapped in irony considering Jared's convenient last name, but it's also a massive blotch against the fast food chain who now have a high profile celebrity against them.
The specialist chicken wing franchise has over 1,175 stores located across the United States, Canada, Mexico and The Philippines.
They issued a statement after Cook's photo was released saying the following: "Buffalo Wild Wings takes food preparation, service and quality extremely seriously and we are looking into this situation. We've reached out to Jared Cook and our suppliers for more information."