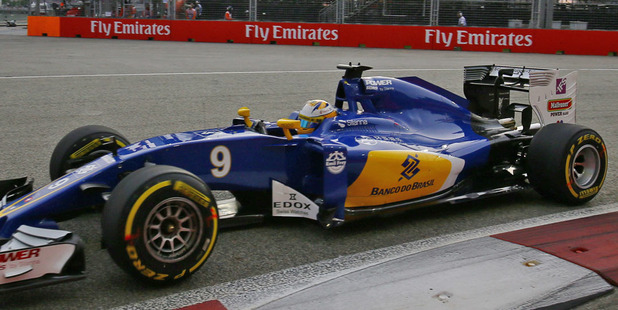 Formula One driver Marcus Ericsson has had a run-in with a chicken while going on a bike ride in Thailand.
The Sauber driver was taking part in a training ride with his trainer when he struck the bird at 45km/h. The Swede suffered a heavy fall but escaped serious injury and says he is fit to drive in this weekend's Malaysian Grand Prix.
"We were out on the bicycle and came around the corner and there was a big chicken, basically, that had run out into the road," Ericsson told reporters at the Sepang circuit on Thursday.
"I was on my all-out push, lying down on the bike, (I) come around the corner and smack into the chicken."
Hitting a (big) chicken doing 45km/h is not to recommend but I'm all patched up and ready for the weekend #ME9 pic.twitter.com/npZmatpOo6

— Marcus Ericsson (@Ericsson_Marcus) September 28, 2016
And believe it or not the chicken kept on running!! Not sure what they feed the chickens in Thailand because that was a big hit!

— Marcus Ericsson (@Ericsson_Marcus) September 28, 2016
"It looks a lot worse than it is," he said, his hand and elbow wrapped in bandages.
"This is a precaution not to get any infections or anything. But there's no pain." And the chicken? "The chicken kept on running," said Ericsson.
"I don't know what they feed these chickens in Thailand but it was a strong one."