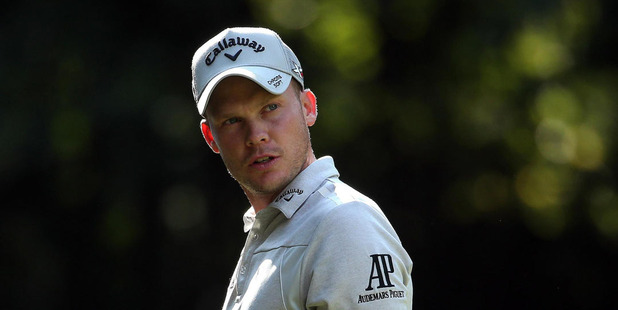 The Europeans are doing a little damage control after a colourful, humorous and crude essay written by team member Danny Willett's brother, about his excitement for the Ryder Cup and disdain for American golf fans creating what promises to be a partisan crowd at Hazeltine National Golf Club.
Pete Willett's post on the National Club Golfer website poked fun at the American players who "need their baying mob of imbeciles to caress their egos every step of the way" to have a chance to beat the Europeans for the first time in four tries since 2008.
Willett urged Team Europe to "silence the pudgy, basement-dwelling irritants, stuffed on cookie dough and pissy beer, pausing between mouthfuls of hotdog so they can scream 'Baba booey' until their jelly faces turn red."
Europe captain Darren Clarke said Danny Willett was "bitterly disappointed" in the article and planned to express his displeasure with his brother.
Clarke said he also was upset by Pete Willett's words, an opinion "which is not representative" of Team Europe's thoughts.