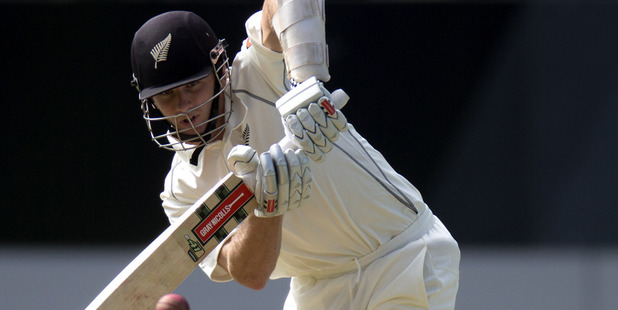 New Zealand captain Kane Williamson hopes his team have scooped up enough information leading into the first test against India starting today to present a resilient challenge for their hosts in Kanpur.
The match is set to be played in sweltering heat on a pitch bound to favour spin from an early point. Williamson hopes his players don't get paranoid about what the pitch might produce and how much it might favour the home side.
"You do want to go into matches as educated as you can be to try and apply your plans," the man rated third-best batsman in the test game said.
"That's where it's important for experience among players to come into it.
"You do learn a lot in the first hour of a test match. It's important you adapt quickly in those conditions to get the best out of them."
nzherald.co.nz will have live updates of the first test from 4pm
New Zealand are chasing just their third win in India in 31 matches - the others were in 1969 at Nagpur and in 1988 at Mumbai.
One of the challenges for New Zealand's batsmen is working out a game plan that suits.
The sweep shot is often seen as an outlet against spin but it's not a stroke which suits all batsmen.
"It's up to the individuals, some guys sweep more than the others," Williamson, whose test average is 51.08, said.
"Another thing is that you tend to come to an overseas tour and often the overseas players are so used to their own conditions that you can learn a lot off them.
"And I suppose sweeping isn't a big part of the Indian players' batting. They have got great footwork, they get forward, they get back, they come down the wicket.
"So you can learn a lot from how they play spin but at the end of the day it's up to individual players."
Williamson pointed to the world T20 earlier this year in India where New Zealand reached the semifinals taking turning challenging conditions, in which their bowlers did a sterling job, to their advantage.
"We have got some exciting young talent. We showed that in the T20 World Cup. That was huge for us. Yes, the formats are different but I am hoping we can build on from those experiences."