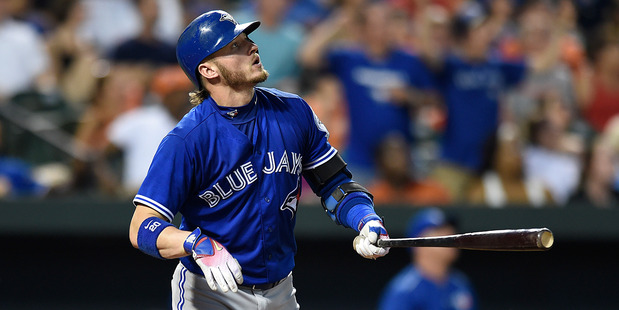 Reigning AL MVP Josh Donaldson will have an MRI on his sore right hip Thursday, Blue Jays general manager Ross Atkins said before Toronto hosted Tampa Bay in a matinee.
Donaldson isn't in the lineup for a third straight day. He jammed his hip stepping on first base in Monday's loss to Boston.
Donaldson was stuck in a career-worst seven game hitless streak when he got hurt. He's 0 for 23 with seven strikeouts in that span.
Atkins said Donaldson's hip hasn't responded to treatment, and that the three-time All-Star third baseman was "miserable" about not being able to play.
Atkins said he expects Donaldson to travel with his teammates to the West Coast following Thursday's game. The Blue Jays begin a four-game series against the Angels on Fri
day.
Donaldson has played in 138 of Toronto's 144 games. He's batting .284 with 34 homers and 92 RBIs.